We had a busy day today, safely loading 5 yachts in one day! We service the Gulf Coast region for transport all over the Atlantic. We wanted to show pull back the curtain and show you some highlights from our busy day.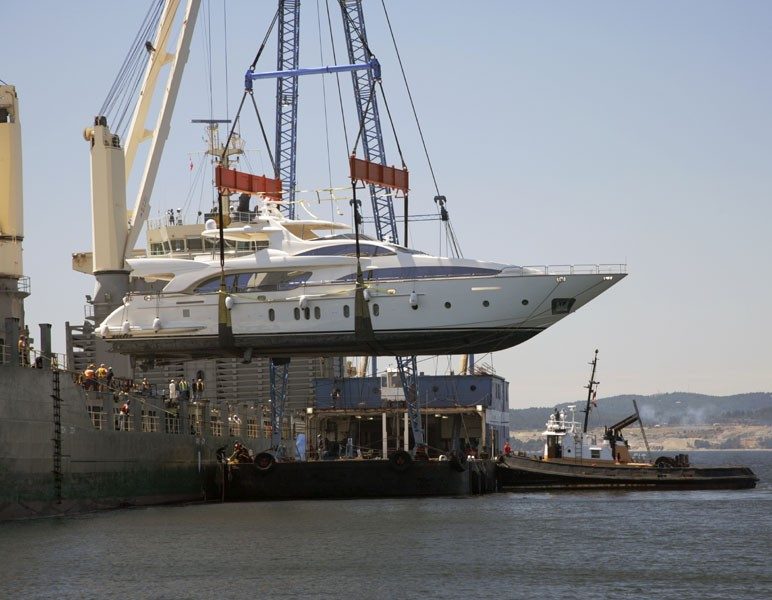 Crane Lifting
Weighing an average of 4 tons, these yachts are some of the most valuable private vessels on the water. The only way to safely get them into a sea freight liner specially designed to transport marine vessels, is to use a 30 ton crane. These cranes could lift a few houses on your street all at once.
Lift By Experts
As you can imagine, operating and coordinating this crane takes a crew of experienced professionals. Safety is king, and our highly skilled team makes it look easy. But don't let looks deceive you, this is one of the most complicated operations on open water.
Future Tech
Our team is aided by some of the best technology as well. Form lift monitoring equipment to, balance gauges, and electronic safety equipment, our lifting and shipping procedures employ the best that tech has to offer. Not to mention, when this yacht is being transported it is GPS tracked, camera monitored, and safely secured.
Simply The Best
Don't just take our word for it. See for yourself. First time customers of our services usually refer their friends. In fact, if you're reading this, it's most likely because your friend told you about us. Our high quality transport services like this one speaks for themselves. Get your free quote today and we'll be happy to guide you through the process.